The Criminal Justice Act states that victims of crime must be provided with information regarding their rights. This article will discuss what the Act calls "appropriate authorities" in the criminal justice system and what those individuals are.
These individuals include police, Crown prosecutors, courts, and correctional service members. Victims should know their rights at each stage of the process. For this to be effective, it must be clear who is responsible for informing victims of crimes about their rights.
Information on victims' rights
Information on victims' rights in criminal law exists to ensure that these individuals are treated fairly throughout the legal process. Victims have rights that apply to them in a wide range of situations, ranging from assaults to murder.
While many of these rights apply automatically, others must be requested by the victim. VictimLaw is a useful online resource for victims' rights laws and services, including a searchable database of victims' rights laws nationwide. VictimLaw focuses on the seven core rights of victims.
In addition to the basic rights of the victim, many jurisdictions have enacted laws that ensure that the person affected by a crime can participate in the criminal justice process.
Some jurisdictions grant victims the right to refuse to be interviewed by defense attorneys, and some provide special court arrangements that allow victims to testify without exposing them to public scrutiny. This information may help the victim understand their legal rights and ensure that the criminal justice system is fair and just.
Let's say for example if the victims don't know their DUI rights and need help in their defense, then they should hire a DUI lawyer before it gets delayed.
Restorative justice
Restorative justice has become increasingly popular in recent years, but what does the future hold for Canada? Advocates of restorative justice believe that part of the answer lies in education for criminal justice actors and the general public.
To raise public awareness, educational programs should include stories from participants of restorative justice projects, as well as highlights of Canadian research on this subject. This report aims to make Canadians more informed about restorative justice and provide recommendations to the federal government on how best to proceed.
In addition to fostering a sense of community accountability, RJ can help communities respond to crime and reintegrate victims and offenders.
These programs give communities a platform to discuss values and issues that may lead to crime, which contributes to community safety and reduces reoffending. Here are some of the ways that restorative justice can benefit Canada:
Offenses of absolute jurisdiction
Indictable crimes fall under the jurisdiction of the higher court of a province. Defendants facing a charge of indictable crime have more rights in court, but they also have fewer options for punishment.
Offenses of absolute jurisdiction in Canada are classified as either straight indictable or aggravated indictable. Indictable offenses have mandatory minimum sentences, and maximum sentences for first-degree murder can be life imprisonment without parole.
Libman argued that Canada had no comity with the defendant and that the fraud he committed was a crime committed in Canada. The Ontario Superior Court held that Libman committed fraud in Canada, and the Ontario Court of Appeal confirmed that conclusion.
Libman was committed to trial on all counts. Libman appealed to the SCC, arguing that his commitment was quashed because he did not have the jurisdiction to be tried.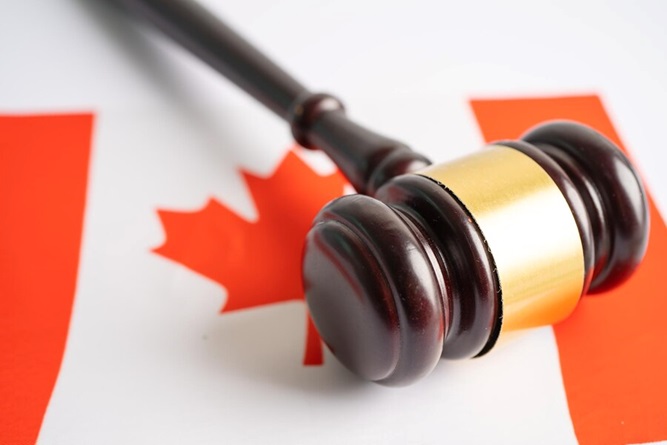 Private prosecutions
A private prosecution is a criminal case brought by an individual without the involvement of law enforcement. Under Canadian law, private prosecutions may be started by a complainant with reasonable grounds to believe in the alleged crime.
This person must outline his beliefs in a standard form and submit it to the Justice of the Peace. If a private prosecutor agrees to prosecute a person, the prosecutor has full control of the proceedings from start to finish, from the preliminary inquiry to trial.
Generally, criminal proceedings in Canada are brought by the Crown. However, private citizens also have the right to file a private prosecution, allowing them to bring government officials to criminal court.
While public prosecutions may be slow or not proceed at all, private prosecutions allow individuals and corporations the opportunity to pursue justice for a legal wrong.
In some cases, private prosecutions lend themselves to issues of fraud, forgery, and theft of intellectual property. Regardless of the cause, private prosecutions are difficult and require expertise.